Is everyone in a post-Labor-Day funk, or is it just me?
I'm sorry, but I just had a long, carefree weekend off, and now I'm expected to go back to work and start classes again? Preposterous.
I wish I could say "No thank you!" to the return of real life, and jump on a plane to Hawaii where I drink pineapple smoothies all day in my beach-front hut with my pet sea lion, Fred (it took some work, but he finally knows all the basic commands: "sit", "high five", and "remind me what the wi-fi password is").
But while the weather here is still humid enough to be Hawaiian (SO HUMID that my shirt was spot-welded to my body yesterday and I smacked myself in the face trying to peel it off), unfortunately I'm not training a fleet of super-helpful swimming mammals in paradise. Nope - I'm in the real world where there are textbooks to be ordered, appointments to be scheduled, and extra long staff meetings to attend. Still, there is something about this time of year that I'm excited about: Fall Shows!
This week, I'm not talking about
the new shows on the block
. Instead, I'm listing some of my favorite shows that are coming back this season in the order that they're set to premiere. So make room on your DVR and ask your barista for extra whipped cream on that pumpkin spiced latte. It's time for this year's
Fall TV Preview Part 2: Returning Favorites!
New Girl (FOX) Tuesday, September 17th at 9


In its first year,
New Girl
was a funny, smart show that took the popular "hang out" premise to a new level. But Season 2 was where this series really hit its stride. Between the Nick/Jess relationship drama, The Schmit-CeCe-Elizabeth love triangle, and Winston's many ill-fated pranks, last season really delivered the funny
and
the romance in a way that reminded me of (and sometimes surpassed) classic
Friends
. Needless to say, we have a lot to look forward to this season (including the return of Damon Wayans Jr. as Coach!) so if you haven't jumped on the bandwagon yet, catch up ASAP - you won't be sorry.




How I Met Your Mother (CBS) Monday, September 23rd at 8


Suit up! It's the final season and it's time for some answers, dammit! We now know who the mother is (I won't spoil it in case you're new to the show, but she gets my approval) and now we have one more action packed wedding weekend to go before we finally find out how Ted meets her! While the show has varied in quality over the past few years, I have a feeling
HIMYM
is really going to bring it home this season - and don't lie, you know you'll be reaching for the tissues when
we join the gang in MacLaren's for a final beer.



Parks and Recreation (NBC) Thursday, September 26th at 8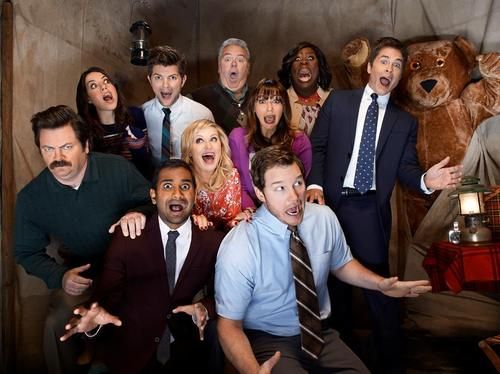 Parks and Recreation
just brings me so much joy. No matter what's waiting on my DVR, this is the show I eagerly rush to see first, and it never disappoints. I have a hunch this season will continue last year's hot streak of great episodes, even with the eventual departure of series regulars Rashida Jones and Rob Lowe. And, as if I couldn't like this show enough,
Orphan Black
star Tatiana Maslany is
slated to guest star
as Tom's new girlfriend! If you haven't become an honorary citizen of Pawnee yet, make sure to TREAT YO' SELF to a marathon of this series before the start of Season 6.
Parenthood
(NBC) Thursday, September 26th at 10
Want to watch a brilliantly written and acted drama about one of the most true-to-life families on TV (and without any violent murders)? This is the show for you. And since Parenthood gets better and better with each season, year five with the Braverman clan should be extra amazing. DISCLAIMER: You will cry. A lot. Sorry - it's par for the course.


Bob's Burgers (FOX) Sunday, September 29th at 8:30


Bob's Burgers
might be one of the funniest family comedies on the air right now, but as you can see, the Belchers are a little more
animated
than most (
BOOO!
). Ok, ok - that was bad, but I honestly can't think of another cartoon that depicts family life so realistically while also making sure to take full advantage of the freedom that comes with being an animated series. Tune in for excellent voice work from pros like H. Jon Benjamin, Kristen Schaal, and Eugene Mirman, (they actually record together, so the dialogue often overlaps unlike any other cartoon on TV).
BONUS:
Bob's wife, Linda, is voiced by John Roberts, the YouTube sensation behind videos like
"The Christmas Tree"
and
"Mother's Day"
- go check them out for more
so-close-to-home-it-hurts
belly laughs.



Homeland (Showtime) Sunday, September 29th at 9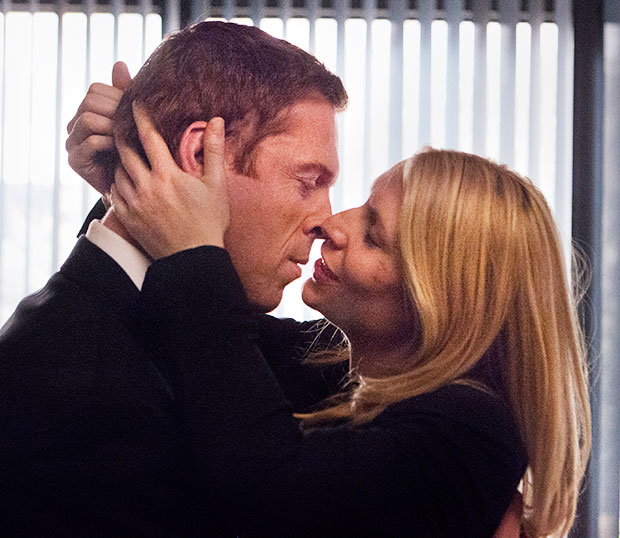 So. Many. Questions. Was Brody the real bomber, and will he really be able to disappear without a trace? Is Carrie actually in love with him, and will she lose her job because of what she's done? And the biggest one: Where do we go from here? While I wasn't one of the many vocal Season 2 haters out there, I agree that the show went more than a little off the rails last year. But who cares? I'm still counting down the days until the premiere when I'll be back on the edge of my seat, screaming at the TV again.




Scandal (ABC) Thursday, October 3rd at 10


Speaking of screaming at the TV, if you don't yell out in excitement when watching
Scandal
you have an amount of self-control that I can only one day hope to attain. I was a little late to the party on this excellent series, but after being told by literally ALL of my friends from high school how amazing this show was, I eagerly jumped in this summer. My goal is to be completely caught up by the premiere, mostly so I can follow along with
Retta
(
Parks and Recreation
) as she live-tweets every action-packed moment.
Raising Hope
(FOX) Friday, November 8th at 9
Since Brad and Jane from Happy Endings are sadly not coming back on the air this fall, I have to give my favorite TV couple award to Burt and Virginia Chance (AKA Garret Dillahunt and Martha Plimpton). Sure, Jimmy and Sabrina are great too - in fact the whole cast of this goofy, sweet sitcom have their moments - but the older Chances and their crazy antics bring a smile to my face every week. Tune in this season to see how many comedy cameos you can spot in each episode!
It just so happens that all of the shows above (with the exception of Homeland) are available now to stream on Netflix instant, so get watching!
That's it for my Fall TV Preview! Check back for reviews, recaps, and in depth discussions of these, and other shows this season!