Wait...it's the end of August already?
WHYYY?? There's still so much I haven't done!
I know, I know - at this point in the summer we've all broken a few beach chairs, gotten some bad burns, and been way up in some sweaty guy's business on the subway. We've been bitten by bugs, dropped our Ben and Jerry's in the parking lot, and
fell headfirst into the pool while trying to clean it
(not saying that happened to me, not saying it didn't). But I don't care. Summer is THE BEST, and I'm hanging on to these last few weeks for dear life.
Still, time marches on and I would be remiss if I didn't prepare you for one of the most important parts of the fall: NEW SHOWS! How did I get the inside scoop on what's coming up? Since I've started this blog, I've actually gotten screeners for all of the fall pilots mailed to me so I can start checking things out early!
Totally kidding - I just have a subscription to Entertainment Weekly and access to the internet, but how cool would that be?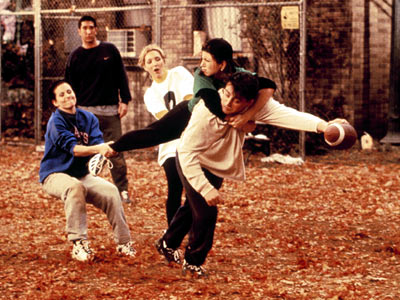 I
have
read about and watched the previews for every new pilot that I could get my hands on, and my extensive research has led to this
Handy-Dandy Fall Pilot Cheat Sheet
.
So grab some friends after that pick-up football game, make some popcorn, and get the apple cider ready - see, September's not so bad! We're diving into...
Yay!
Brooklyn Nine-Nine (FOX)

Premieres: Tuesday, September 17th at 8:30


What's it about? This cop sitcom stars Andy Samberg as Detective Jake Peralta, an officer who never had to follow the rules until Captain Ray Holt (Andre Braugher) comes in to run Brooklyn's 99th precinct.


Why I'm watching:
Created by two of the brilliant minds behind
Parks and Recreation
(Dan Goor, Michael Schur), this goofy, goodhearted workplace comedy
looks like it's going to fit right in with Fox's Tuesday sitcom block
.
And with comic talent like Samberg, Terry Crews, Joe Lo Truglio, and Chelsea Peretti, I know the jokes will be flying as fast as the po-po through a red light.
Marvel's Agents of S.H.I.E.L.D. (ABC)
Premieres:
Tuesday, September 24th at 8
What's it about?
In Joss Whedon's TV spin off of
The Avengers,
a specialized team of Agents come together to form S.H.I.E.L.D. - an organization that investigates the strange and superhuman.
Why I'm watching:
I'm a huge
Avengers
fan (just like every other red-blooded American who paid to see that movie more than twice in the theaters) so, yeah - I'm gonna be watching this one. Plus, Agent Coulson (Clark Gregg) is back from the dead! Yay!
Lucky 7 (ABC)
Premieres:
Tuesday, September 24th at 10
What's it about?
After years of playing the same numbers, seven employees at a gas station in Queens go in on a lotto ticket and win big, but their newfound riches make things more difficult than they ever imagined.
Why I'm watching:
This one seems just crazy enough to work: the story is relatable (if you've ever worked a crappy job and bought a Mega-millions ticket with your friends, I'm sure you've fantasized about this exact scenario), and from the preview, the characters actually look like people you would see walking down Astoria blvd. With a relatively unknown cast and a high-concept premise, this show has its work cut out for it, but I'm willing to
bet
that the risk is going to be worth it.
Masters of Sex (Showtime)
Premieres: Sunday, September 29th at 10
What's it about? This series tells the true story of two researchers, William Masters and Virginia Johnson, and their controversial studies on human sexuality that caused a revolution in the late 1950s.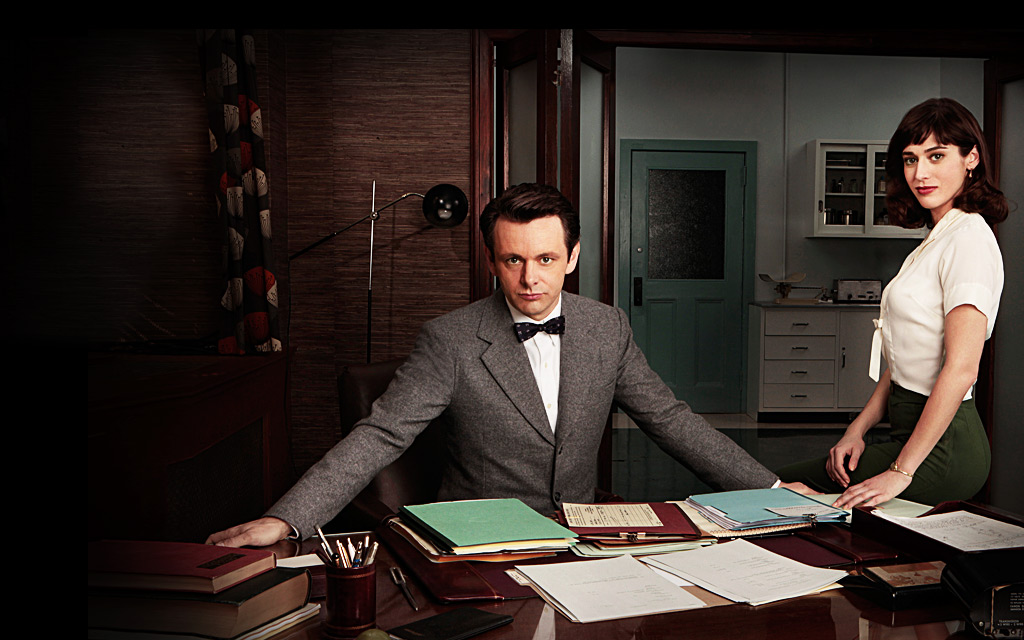 Why I'm watching: Out of all the new pilots this season, I'm most excited for this one. I love me a good historical drama, plus: Lizzy Caplan! Michael Sheen (with an American accent)! And those costumes! Heck yeah, I am all over this one.
Okay...
The Blacklist (NBC)
Premieres:
Monday, September 23rd at 10
What's it about?
James Spader plays Raymond "Red" Reddington, a criminal who turns himself in to help catch a terrorist, but only if he works exclusively with newbie FBI agent, Liz Keen (Megan Boone).
Why I'm on the fence:
It sounds like
Silence of the Lambs
meets an alternate universe version of
Homeland
(and while Jodie Foster isn't involved, Donald Ressler, or "Uncle Mike" from
Homeland
, is!) so it could be creepy/crazy/cool, or it could just be creepy - we'll have to watch and find out.
Super Fun Night (ABC)
Premieres:
Wednesday, October 2nd at 9:30
What's it about?
Three best friends who always spend their Friday nights in get their social lives shaken up when one of them gets a big promotion and a new crush.
Why I'm on the fence:
The preview doesn't look too promising, but Rebel Wilson (
Bridesmaids, Pitch Perfect
) is straight-up one of the funniest human beings on planet earth, so her participation alone makes this pilot worth checking out.
Enlisted (FOX)
Premieres: Friday, November 8th at 9:30
What's it about? While stationed on a military base in Florida after a career slip-up, Sergeant Pete Hill (Geoff Stults, aka Kate's boyfriend on Fox's short-lived Ben and Kate) gets put in charge of training the Bad News Bears of the army, including his two younger brothers.
Why I'm on the fence: Did I laugh out loud more than once during the preview? Sir, yes sir! But does this also look like it might have the same wacky-group-of-misfits-with-one-normal-guy story issues that Go On did last season? Sir, yes sir!
Also in this category:
The Michael J. Fox Show
(NBC),
The Crazy Ones
(CBS),
Mom
(CBS),
Betrayal
(ABC),
Hostages
(CBS)
No Way.
Dads
(Fox)
Premieres:
Tuesday, September 17th at 8
What's it about?
Two dudes (Seth Green and Giovanni Ribisi) and their dads (Peter Riegert and Martin Mull).
Why I'm skipping this one:
It just looks really bad, guys. Don't get me wrong, Seth Green is great and I usually find producer Seth MacFarlane pretty funny, but between the cheap laughs and the racist jokes, I think we could all skip this one.
Sean Saves The World (NBC)
Premieres:
Thursday, October 3rd at 9
What's it about?
Sean Hayes plays a single dad trying to be a good parent to his 14-year old daughter while dealing with the stress from his demanding boss and his overbearing mother.
Why I'm skipping this one:
If you like multi-camera shows with really bad comic timing and zero laughs, then by all means check this one out, but I think I'll be leaving it off the watch-list. It's really too bad because Sean Hayes is one of my favorite TV stars, but if the preview is any indication, not even he can save the bad writing and overdone premise here.
Also in this category:
Dracula
(NBC),
The Millers
(CBS)
, Back In The Game
(ABC), Sleepy Hollow (Fox)
That's it for new fall shows! Check back throughout the next few months for pilot reviews, updates, and changes to the list!
Just a few things...
before I break my Snuggie out of storage:
- Leah is currently in the process of moving, so her Under The Dome updates are currently on hiatus for a few weeks. But don't worry, Dome-heads - she'll be back to recap the season finale in mid-September!
- Check out
this great New York Times article
about the mysterious audition process for
Saturday Night Live.
You'll get the inside scoop from cast members including Fred Armisen, Jimmy Fallon, and Kristen Wiig on their first meetings with notorious non-laugher, Lorne Michaels.
- While we're all sad that Liz Lemon is off shotgunning pizzas in TV heaven,
30 Rock
creator Tina Fey has been very busy in the last few weeks: she recently sold two new shows, one to
Fox
, and one to
NBC
. Get excited, people!

See you next week for Part 2 of my Fall TV Preview: Returning Favorites!
Happy Labor Day, Everyone!