Hi Everyone!
Sorry I went on a little hiatus last week - it was my birthday, so things got a little crazy (in the best of ways!). But no worries, I'm back! And with a lot of ground to cover...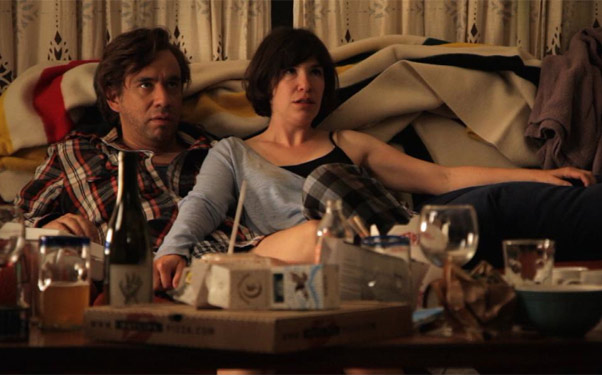 Beware of the fall TV coma.
Now you may be surprised to learn, I don't have a Twitter.
Get with the times, Grandma!
Alright already. I'm not a luddite (I do use Instagram, after all) I just never felt I needed it. Still, I kind of like the idea of getting a thought out in 140 characters or less, and since I honestly had no idea which of the many premieres to dive into this week, I figured I'd give you a bunch of quick takes of the shows I've seen so far this season.
So here goes -
Liz's TV "Tweets" Volume 1 - Reviews of New and Returning Shows in 140 Characters or Less!
Marvel's Agents of S.H.I.E.L.D. - A solid pilot led to a lackluster 2nd episode. Giving it one more shot, but this fan is disappointed #notsuper
Parks and Recreation -
Hilarious as always, P&R brings it with a jam-packed start to season 6. Spoiler: Ron gets married! #eagletonsux
Masters of Sex -
This sex-researcher period drama is good drama, period. Entertaining, funny, smart, and intriguing #sopsychedforsundays
Homeland -
Things are falling apart on Homeland, but that might not be a bad thing for the series #carrie'schin #outtacontrol
How I Met Your Mother -
The gang is back for one wild wedding weekend and some of the funniest episodes in recent years. #butwhere'sthemotherbeenlately?
Scandal -
D
on't tell but the real scandal is I haven't seen the premiere yet (Pope and Associates have done a good job keeping that on the DL) #solate
Parenthood -
The Bravermans returned in full force with three amazing episodes that have all caused my mother and I a lot of anxiety #noduhicried
Lucky 7 -
Already cancelled by ABC. Oh well, make room for the players
#isureknowhowtopickem
Look out, Retta. Once I get around to getting a Twitter, you've got some clear competition.
Fall sitcom-watch update: I am sticking with both Mom and Trophy Wife for the foreseeable future.
Sorry this was kind of a mini-post, but I promise I'll be back next week with much more on my new favorite show of the season, Masters of Sex. Get pumped!