Welcome to fall, friends! Today's the official last day of summer, and as sad as I am to see my favorite season go, I'm looking forward to this fall more than ever for a number of reasons. After years of post-college couch surfing and instability, I'm enjoying the change of season in my new place by the beach, taking on an exciting new internship, and making it through my final year of grad school. And aside from all the other wonders fall has to offer (sweatshirt weather, apple picking, all the pumpkin flavored things we've been denied the rest of the year) in just a few short weeks, I'll be turing the big 25. Let the quarter life
crisis
celebration begin!
With all of these crazy adjustments, it's been hard to stay current on what's happening this TV pilot season, but I've finally sat down long enough in one place to tell you what I'm most looking forward to (and what I'm happy to skip) come autumn. If you were here
last year
, you know the drill: sit back, grab that pumpkin beer out of the fridge, and put on your coziest snuggie. It's time for my
Fall TV Preview: 2014 Edition
! *Note: I haven't seen the pilot for any of the following shows (except for NBC's A to Z) so everything that follows is merely a guess at what I'll like and pass on this season. Only time will tell, so stick with me through the fall for reviews of the shows below as I check out their premieres!
New Shows:
Yay!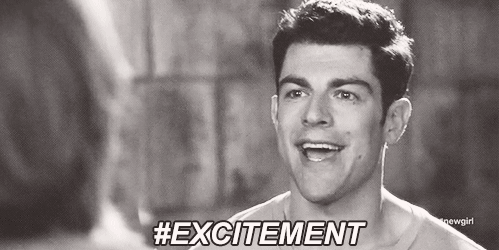 I'm really excited for the shows in this category - I'll hopefully be watching at least the first few episodes of each for review.
Gotham (Fox) September 22nd at 8PM
This one looks interesting: a look at the life of a young Bruce Wayne,
Gotham
promises to bring a new perspective to the character, following him through his teen years before his chapter as Batman begins. Featuring one of my personal favorites, Donal Logue, as Detective Harvey Bullock, and a creepy turn from Jada Pinkett Smith as nightclub owner Fish Mooney, this dark origin story has the potential to be one of my new favorite dramas.
black-ish (ABC) September 24th at 9:30PM
Let's be honest, it's been quite a while since we had a network sitcom centering around a black family, which, for this child of the 90's (and a viewer of all of the diverse TV programming that came with them) has seemed like a glaring cultural omission.
black-ish
, ABC's new family sitcom, seems like the breath of fresh air network TV needs this year in terms of telling the kinds of diverse stories that have been missing lately from the comedy landscape. After reading some early reviews, it's clear the show
has some very smart things to say about race, perception, and the clash that comes from how different generations of black Americans view their cultural identities, all while being, oh yeah, a hilarious sitcom featuring the likes of Anthony Anderson and Laurence Fishburne. Can't wait to put this pilot on my watch list.
Transparent (Amazon) September 26th, streaming
Amazon introduces it's new streaming network with
Transparent
, a show about a Dad (Jeffrey Tambor) who comes out as transgender to his ex-wife and kids. Based on the real-life experience of creator Jill Soloway, this show is opening up the conversation about gender identity in a big way, and looks to be an emotional, funny, and unique look at one family's journey through self-discovery.
Gracepoint (Fox) October 2nd at 9PM
An remake of Broadchurch, one of my favorite shows of 2013,
Gracepoint
features a similar season-long case, and, interestingly, the same lead actor from the original, David Tennant (new American accent, same brooding, mysterious persona). With Breaking Bad's Anna Gunn as his partner in this version, I'm hoping the series brings a unique story to the table while keeping the parts that made it's inspiration so beautiful and exciting to watch. It's a tall order, but if they can pull it off, I'll be in it for the long haul once again.
Marry Me (NBC) October 14th at 9PM
If this is anything like the dearly departed Happy Endings, then consider me fully on board. From creator David Caspe comes a sitcom centering on two of my favorite comedic actors, Casey Wilson (
Happy
alum and Caspe's wife) and Ken Marino and their characters' very long engagement. The preview looks great, the pedigree is there, and the premise is so refreshingly low-concept, I may be so bold as to say
Marry Me
could win the Brooklyn Nine-Nine "exceeded my high expectations" award for 2014. Don't let me down, NBC!
The Comeback (HBO) November 9th at 10PM
We've been waiting a loooooooong time for this one,
Comeback
fans! Ten years after it's initial cancellation, Valerie Cherish (played by the always wonderful, Lisa Kudrow) returns to HBO with a very meta twist on the show's original reality TV (before it was what it is today) premise. Now, she's been asked to play herself in the HBO series about the first season of the show. Head spinning yet? Don't worry. If it's anywhere near as hilarious, cringeworthy, and groundbreaking as the first season, we're in for a real treat.
OK…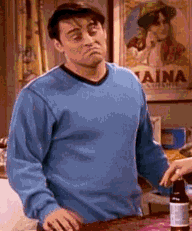 Here's a few shows I'm not totally sold on, but I'm willing to give 'em a try!
Red Band Society (Fox) September 17th at 9PM
Octavia Spencer stars in this dramedy about chronically ill teens living in a hospital ward. Could be a touching, tearjerker, could be a later-seasons-of-Glee-esque train wreck. Either way, I'll at check out the pilot to see if it's up my alley.
How to Get Away With Murder (ABC) September 25th at 10PM
A Shonda Rhimes production about a college professor, played the wonderful Viola Davis, and her shady, murdering…students? Be it creepy or intriguing, I'm not sure about this one, but with Rhimes' track record, I have to give it a shot.
A to Z (NBC) October 2nd at 9:30PM
I saw an advanced release of the pilot of this one, and I'm still on the fence. Pro: the presence of the always charming Cristin Milioti (How I Met Your Mother's final season's only saving grace). Con: It's so corny, you guys. Just so incredibly corny. Maybe the show will redeem itself come episode two?
Mulaney (Fox) October 5th at 9:30PM
John Mulaney is one of my current favorite comedians out there. His special, New In Town, can currently be streamed on Netflix, and I can't recommend it highly enough. You'd think I'd be completely sold on his sitcom, but he problem is, the preview for this show doesn't seem to highlight Mulaney's strengths, and with a multi-cam format, I'm worried this one is going to be a rough watch. Still, with SNL's Nasim Pedrad as a series regular, I'm looking forward to seeing what the show has to offer.
The Flash (CW) October 7th at 8PM
Should you add another superhero drama to your already spandex-packed television schedule this fall? I'm going to find out when I check out the pilot of this CW drama next month. So far, I've heard great things regarding how much fun this show is, but as someone with no knowledge of the comic or the backstory of this character, I'll have to see if it's good enough to make it into my line up.
Cristela (ABC) October 10th at 8:30PM
Created by stand-up comedian Cristela Alonzo, this new ABC sitcom centers around a Mexican-American law school grad juggling a stressful, unpaid internship and a family who isn't exactly supportive of her career choice. I've read some great interviews with Ms. Alonzo, and I'm really excited to see the pilot of this one. The only issue is, ABC already has her in the Friday night time slot, which doesn't necessarily bode well for her chances of getting picked up for a full season.
No way.
I'll be passing on the following new shows (unless I hear
a lot
that tells me otherwise) since, to put it mildly their previews and descriptions look pretty...rough. But don't take my word for it - check them out for yourself - if you must:
The Mysteries of Laura (NBC) September 17th at 10PM
Forever (ABC) September 22nd at 10PM
Selfie (ABC) September 30th at 8PM
Stalker (CBS) October 1st at 10PM
One last thing! Here's a calendar of when my favorite returning shows will premiere this season. While my new show picks are mostly guesses, I can fully vouch for the quality of everything below:
September 16th
-
New Girl
and
The Mindy Project
(Seasons 4 and 3, respectively) premiered. I watched, and loved, both first episodes, and can't wait for the year to come (Fox, 9 & 9:30PM)
September 25th
-
Parenthood
comes back for its 6th and final season (NBC, 10PM)
September 27th
-
Saturday Night Live
's 40th season begins (NBC, 11:30PM)
September 28th
-
Brooklyn Nine-Nine
returns for it's sophomore season (Fox, 8:30PM)
October 5th
-
Bob's Burgers
is back with its season five premiere episode (Fox, 7:30PM)
Well, by my calculations that should take us all the way through this winter! Keep checking in for my reviews of new, and returning show premieres as they roll out over the next few months. Happy autumn everyone!