Have you seen The Mindy Project this season?
If you had told me last year that I would be as big a fan of The Mindy Project as I am now, I never would have believed you. In fact, I really didn't like this show when it first premiered in 2012, and decided to bail after watching just the pilot episode. When all of Season 1 was available on demand last spring, I figured I'd give it another shot, and I'm so glad I did. Now, we're far into Season 2, and Mindy has proven to be one of the funniest sitcoms on TV (another win for Fox - you go Fox!). With four episodes having aired since the winter hiatus, Mindy and Danny are in a completely different place than anyone would have guessed after that hot airplane kiss back in February, but judging by what a main character coupling has done to New Girl this year, maybe that's a good thing? Let's discuss.
First, that kiss. WOW. I knew Chris Messina and Mindy Kaling have some of the best chemistry around, but that last scene took it to the next level (if you haven't seen it, watch
here
- I'll wait). Then all of us had to be patient for weeks to find out what that was going to mean for our two favorite Docs, and I must admit, I had my concerns. Could the show stay funny after putting Danny and Mindy together so quickly? Turns out, The Mindy Project took a different path entirely, and broke the characters up during "Be Cool", the
third
episode after they got together! At first I was bothered by this, but when you really think about it, it makes total sense. Danny, who is so far from being in touch with his feelings, and Mindy, who is constantly analyzing hers, wouldn't be able to date in secret without someone getting hurt. People make impulsive choices and then regret them later, and a sexy hook-up in the back of a plane doesn't always lead to a successful relationship down the line. Of course there's always the opportunity for these two crazy kids to get back together before the end of the year (the season finale is titled "Danny and Mindy" so place your bets now), but it's nice to see that the show isn't rushing to pair off these characters just for the sake of all the shippers out there. I think we've got something more interesting here - the opportunity to see two friends trying to work together after their short-lived romance didn't work out as they expected. And that break-up scene? Another knock-out acting job by both Kaling and Messina (just don't make these tear jerker scenes a habit, Mindy Project - Parenthood and Call the Midwife are giving me enough to cry about lately).
Now lets talk about the most important thing: this show is damn funny. While the secondary characters were often problematic in Season 1, things have finally fallen into a comfortable groove at Schulman and Associates. The group scenes in the break room are some of my favorites, and between the always lovable Ike Barinholtz as Nurse Morgan and the genius addition of Adam Pally's Pete, the office feels more developed than ever. It's so easy to miss the incredible throw away lines that come up in every episode, and the cast's collective comic timing has gotten scary-good -
Kaling's delivery
of "I'm sorry that I have to admit this but I'm actually banned from Lincoln Center, because apparently there is a three strikes policy...for falling in the fountain there" had me rolling last week, and pretty much everything Xosha Roquemore's Tamra comes out with is perfection. It seemed like a long shot for the show to get picked up, but I'm beyond happy to report that we will all get to see this ensemble continue to grow and make us laugh every week next year for Season 3!
So what do I hope is next for Dr. L and the gang? I'm honestly loving the growing friendship and mutual respect between Mindy and Pete this season, but it would be nice to see Mindy with another strong girl friend to bounce off of (I know things didn't exactly work with Anna Camp, but that doesn't mean there's not another cool, fashion forward lady that Mindy can share her sour straws and Rihanna obsession with). Also, the few appearances we've gotten from Mark and Jay Duplass - as the slimy upstairs midwives - have been great this season. I'd love to see more reluctant teamwork between the offices this year, though. Maybe they can join the OBGYN's on their new, fabulous mobile healthcare bus?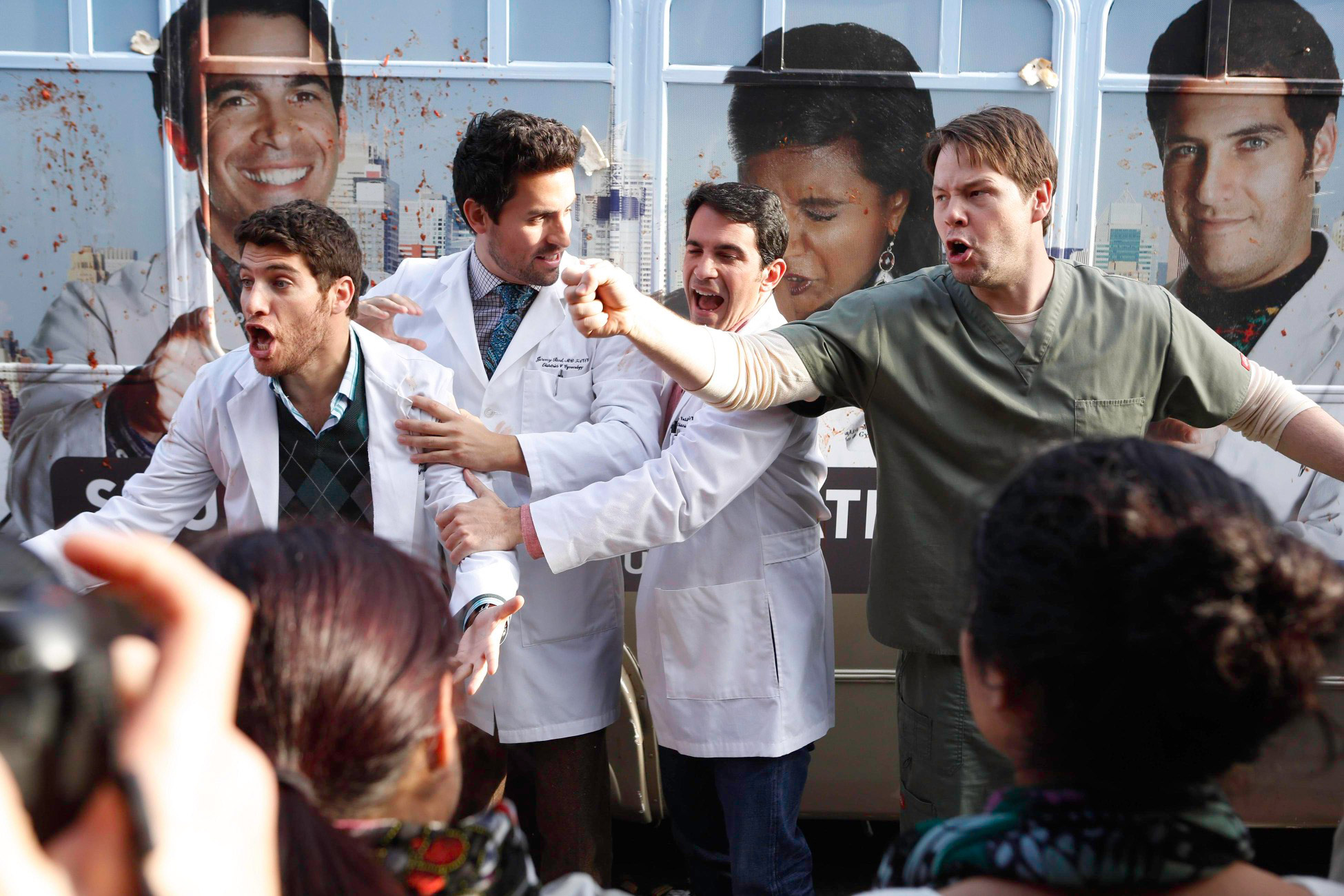 "Why did you guys use a picture of me sneezing?"
There's only four more episodes until the end of Season 2, but you have plenty of time to catch up! For a Chris Messina/Aaliyah dance scene that you'll be rewinding over and over again, I highly recommend "Christmas Party Sex Trap", or check out my favorite episode of the season, "Danny Castellano Is My Personal Trainer". So I'm sorry for doubting you, Mindy Project, but I'm really glad I made the effort to "Try Again".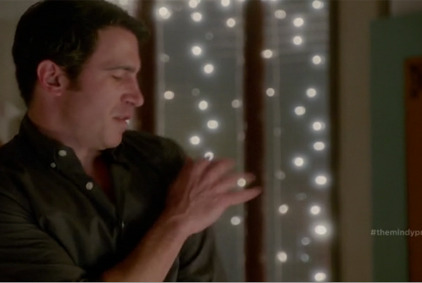 SHAMELESS SEASON FINALE RECAP: Season 4, Episode 12: Lazarus
I'm about to make the understatement of the century, but this season of Shameless has been
rough
.
For the first time since I became a fan of the show, I didn't gobble up the episodes as soon as they were avaiable, and watching more than one at a time when I fell behind proved to be way too depressing. I wasn't sure if I was going to be happy last Sunday night, but I should have had faith because, damn. That finale was fantastic. I mean, who could complain about an episode where Fiona is finally back in her rightful place as Gallagher matriarch, Frank is back up and finding ways to ruin his new liver, and Lip managed to get through what was certainly THE WORST semester any college freshman has ever had. The biggest downer was in regards to Ian's bi-polar disorder - turns out his "drugged out" state was just one, long manic episode - but with his family's past experience and the new guy that Mickey has become, I think he's going to be just fine. And OH - did I mention the biggest mid-credits reveal ever? SUPER SPOILER: Jimmy/Steve/JACK(!!?) isn't dead! Seeing his face back on my TV reminded me what I felt Shameless had been missing this year, but now that the Gallaghers are in a completely different place from when he left, what new trouble is his return going to bring? I guess we'll have to wait until next year to find out! Thanks for watching along with me, Shameless fans. Now let's all get a beer at The Alibi - after that season, we need it.
OTHER STUFF:
This. Just this.
ORPHAN BLACK IS BACK: Saturday April 19th at 9 on BBC America. I know where I'll be!
NEXT WEEK:
Another big TV family says goodbye for the summer as we join the Bravermans on the season finale of Parenthood! Tune in on Thursday, April 17th and break out the tissues...just a hunch.